We are preparing a program of events accompanying POLECO 2020.
In 2019, over 50 conferences, discussion panels and training sessions took place during the POL-ECO SYSTEM trade fair.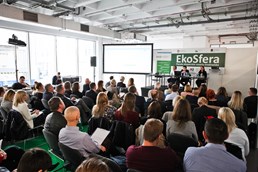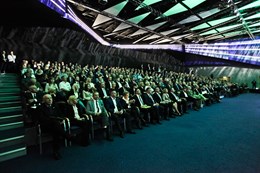 The POL-ECO SYSTEM 2019 trade fair featured:
- Press briefing by Henryk Kowalczyk, Minister of the Environment, Piotr Woźny, President of the Management Board of the National Fund for Environmental Protection and Water Management, and Przemysław Trawa, President of the MTP Group.
- Chemical and ecological rescue demonstrations by the National Fire Service
- Training Waste collection module Databases on products, packaging, and waste management
- Energy and Recycling Forum
- Scientific conference Post-fire investigations - science and technology
- Expert Panels by State Forests and the Polish Council of Pellets
- Training Legal regulations changes in the field of waste management. How to find yourself in a new reality?
- Seminar The achievements of the 30 years of the National Fund for Environmental Protection and Water Management and the prospects for the development of the Fund and the system of financing environmental protection in Poland
- Debates participated in by representatives of local governments and the banking sector
- Urban Development Forum People, Environment, Technology
- Youth Climate Congress
- Technical conference New fire protection requirements in waste management
- Conference called Polish Battery Module
- Conference Civic Energy Now! Clean energy for cities
- Substantive panels by the Ministry of the Environment
- Substantive panels by departmental research institutes (Institute for Environmental Protection - Polish Research Institute, Polish Geological Institute - Polish Research Institute, Forest Research Institute, Institute for Ecology of Industrial Areas)
- International Congress ENVICON Environment
- Conference Practical Environmental protection in the light of current legal regulations
- Presentation of the "Reliable Partner" Program certificates
- Climate Forum Conference
- Conference of the Franciscan Tree Program 2019