Workshops "Circular economy ProGOZ"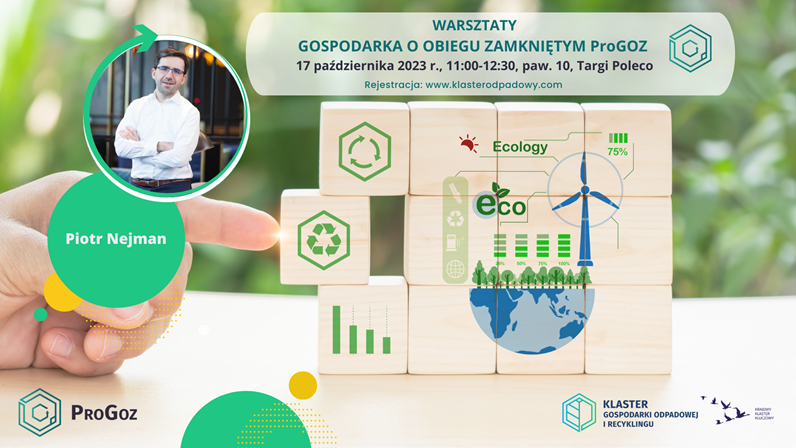 Workshops "Circular economy ProGOZ"
17/10/2023, Poznań, MTP, pavilion 10, 11:00-12:30
We invite you to a free workshop and discussion session devoted to the challenges of SMEs in the transformation to the circular economy (GOZ) and solutions supporting closed loops, such as ProGOZ. We will also talk about the possibilities of financing them.
During 90 minutes workshops in groups of several people, we will solve a common challenge in the field of the circular economy. The workshops will be an interesting inspiration, and their participants will try to answer questions - how to think about the entire product life cycle, how to collect and respond to customer needs, and how to design a circular business model.
Host: Piotr Nejman, expert of the Waste Management and Recycling Cluster, President of the Circular Poland Foundation
Registration is required for the workshops: LINK
Registration does not entitle you to participate in the Fair. Download a ticket for the POLECO fair HERE>>
Contact regarding workshops:
Katarzyna Błachowicz,
biuro@klasterodpadowy.com,
mobile: + 48 536 921 091
More information about the workshops: https://klasterodpadowy.com/events/warsztaty-gospodarki-o-obiegu-zamknietym/
Workshop organizer