Winners of the MTP Gold Medal at the POLECO 2022 fair
1.     BACKHUS A 38 Windrow Turner

Eggersmann GmbH / AGREX - ECO Sp. z o.o.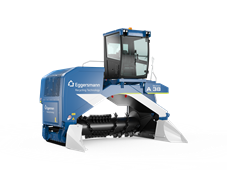 The Backhus A 38 gantry turner is the most advanced mobile machine for turning and aerating compost and biomass. Designed specifically for users with demanding material, the machine combines low operational costs with high efficiency level. This track-driven machine has the necessary mobility and versatility in manoeuvring on the yard. It is distinguished by high operational efficiency, even with wet, heavy material, and a system of independent lifting of the turning roller.
2.     Idea 3W

Bank Gospodarstwa Krajowego

As a potential integration platform, 3W builds and integrates the community of scientists, students, entrepreneurs, non-governmental organisations and representatives of the public sector, financial institutions, and activates the society. Idea 3W supports building social capital, strengthens consumer attitudes favouring the development of an innovative sector of the 3D economy through a model that is unique anywhere in the world, which combines water, hydrogen and coal into a coherent socio-economic ecosystem.
3.     ION ART Selective Surface Water Treatment Technology
ART STREFA Witold Skorulski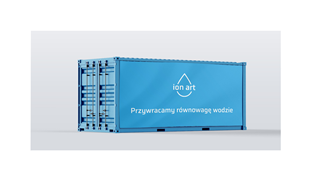 ION ART is a waste-free, zero-emission technology for selective treatment of inland surface waters. A modern and effective solution for lakes, bathing areas, sewage treatment plants and industrial plants. A significant reduction of excessive amounts of nutrients in the water reduces the possibility of the development of cyanobacteria and algae, maintaining the natural balance within the ecosystem. Thus, ION ART eliminates environmental hazards and increases the potential for recreational and economic use of reservoirs. We restore the water balance.
4.     Complex Photovoltaic System SF EKO-SOLAR: concept – design – selection of components and devices – configuration – execution

EKO-SOLAR Sp. z o.o. / ECO-CLEAN Janusz Malanowicz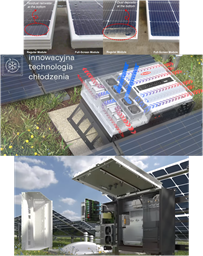 The unique features of the SF EKO-SOLAR Comprehensive Photovoltaic System include the fact that maintaining the manufacturer's guarantees for devices does not require periodic servicing due to a completely maintenance-free operation of the devices. The structure of PV Full-Screen modules not only ensures self-cleaning of dirt and dust, but also self-removal of snow. In addition, with the active cooling and double housing the inverter can be installed in all conditions, because it is resistant to sun, rain, snow and dust. The Fronius-Tauro inverter itself has a replaceable power module, so there is no need to replace the entire inverter, which means the fastest service on the market in the event of unlikely failure.
5.     Globtrak Municipal Module

GLOBTRAK Polska Sp. z o.o.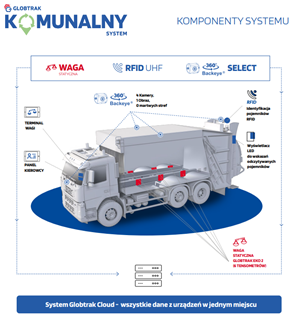 The Globtrak Municipal Module is a reliable system, consisting of three segments – video, municipal and GPS telematics – which provide municipal companies with the highest level of security and access to all important information in one place. Saving time, space and money are just a few advantages accompanying this Module, which has been supporting the work of hundreds of larger and smaller Polish enterprises for several years.
6.     'Ole!komp!' Organic Soil Improver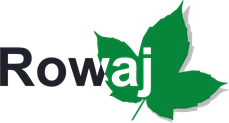 ROWAJ Sp. z o.o.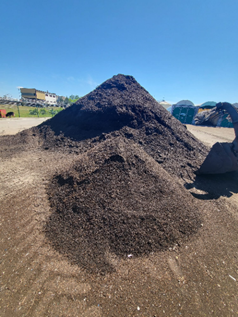 FOR BETTER GROWTH is our marketing slogan promoting the 'Ole!komp' soil improver, so much needed in today's agricultural market, especially because of the current prices of fertilisers on the market. The product is completely organic. With one ton of the agent, approx. 6.0 kg of nitrogen (N), 2.4 kg of phosphorus as P2O5, and 3.0 kg of potassium as K2O are introduced into the soil. The agent can be used in field crops (approx. 2 weeks before the planned sowing / planting of cereals, maize, legumes, stubble catch crops and plants intended for technical purposes, including energy crops) at a dose of up to 20t / ha once every two years. Ole!komp can be used in autumn or spring in forest seed plantations of deciduous species at a dose of up to 8 t / ha.
7.     Recomat SMART RVM (REVERSE VENDING MACHINE)

R3 Polska Sp. z o.o.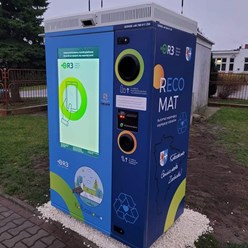 R3 Polska is the Polish originator and designer of the eco-innovative SMART RVM system supporting the collection of beverage packaging. The basic unit of the system, the RVM, is characterised by a compact design, intuitive touch-free operation and an LED display. The three fractions (PET bottles, ALU tins and caps) ensure the recovery of pure raw material. The device can work with its own RecomApp mobile application or be integrated with external loyalty programmes. RVMs are compatible with the deposit return schemes.
8.     Matthiessen Bale Splitter
Matthiessen Lagertechnik GmbH / AGREX - ECO Sp. z o.o.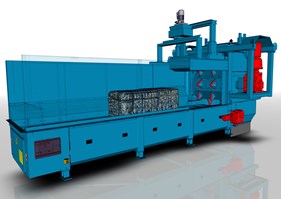 Matthiessen Lagertechnik GmbH produces machines for the processing of secondary raw materials, such as: bag openers, bale splitters and foil separators. Among bale splitters, the manufacturer offers the BA III DD model, in which, thanks to the advanced 'Double Drive' system, manual stripping of wire from is no longer needed. The manual removal of wires from bales is a dangerous stage in the work. Work safety has the highest priority for us. Our machines are very popular not only in Germany and Europe, but all over the world.
9.     Glutton Self-propelled Electric Vacuum Cleaner

Glutton® Cleaning Machines division of Lange Christian SA APRIVA Sp. z o.o. Sp. k.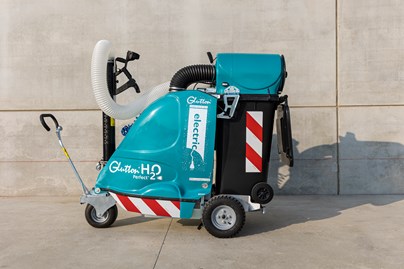 Ergonomic and very easy to use, the Glutton H₂O Perfect electric city vacuum cleaner allows street cleaners to easily remove all kinds of dirt, including bottles, packaging and cigarette butts, from pavements or around benches or street bins. The medium pressure washer installed in the vacuum cleaner with a 60l container allows for washing and disinfection of cleaned objects. The machine is compact, quiet and environmentally friendly and will revolutionise street cleaning in your city or in an industrial area.
10.  BALLISTIC SEPARATOR
PROTECHNIKA Sp. z o.o. Sp. k.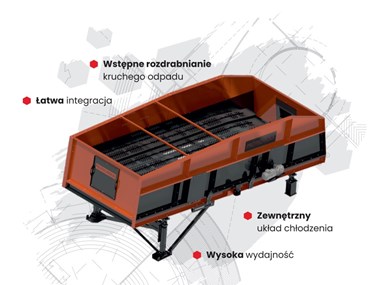 Ballistic separator - machine for waste segregation, designed and equipped with drives that provide proper and reliable operation by segregating two- and three-dimensional waste fractions. In order to achieve the operational efficiency, the machine uses movable screens driven by shafts with appropriate crankshafts. The reciprocal movement between the screens separates the waste and transfer it to the appropriate sections. The machine is equipped with two geared motors and provides a processing capacity of up to 80 m3 of waste per hour. The design of the machine allows operator to smoothly adjust the speed of work and control the inclination of the loading basket in order to obtain the appropriate screening efficiency. The ballistic separator has been designed with separate operational modules, making the components easily removable for maintenance and operational repairs.
11.  SiCompact 2020 Compact XL SiDrop Module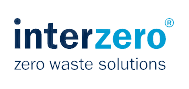 Sielaff GmbH & Co. KG
Interzero Organizacja Odzysku Opakowań S.A.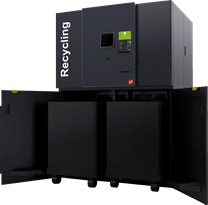 Sielaff SiVario 2020 is a modular reverse bottle vending machine that collects and segregates PET, aluminium and glass in the highest configuration. This automated waste collection point can be adapted to the needs of a given business, in terms of machine size and the collected fraction. The machine is equipped with an innovative and advanced waste identification system that connects to the database and can be used to close the circulation within commercial chains. Sielaff can be part of zero waste loyalty programmes.