There is an opportunity to reduce plastic production by 80 percent
Since the 1960s, plastic production has increased 30-fold. Today we already produce approx. 430 million tons per year, and by 2050 plastic consumption is expected to further nearly double. Is there a chance to reverse this trend?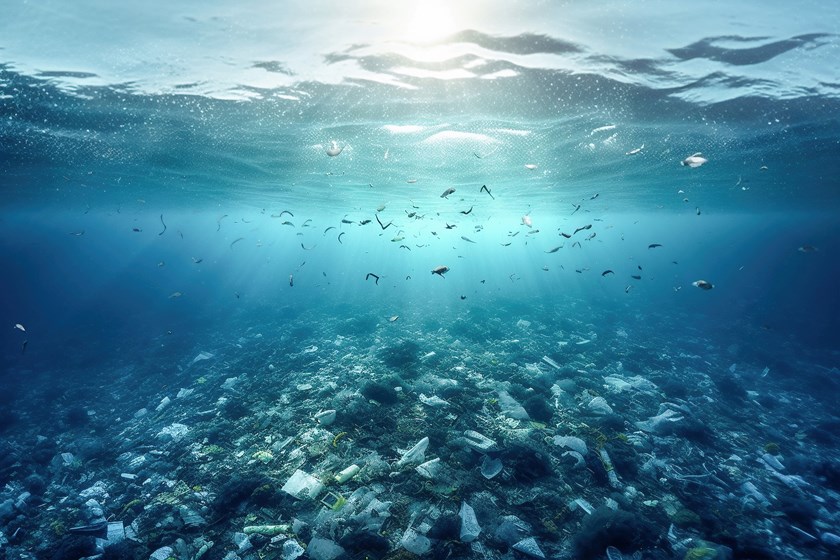 As the UK Guardian reports, the amount of plastic dumped into the oceans is expected to more than double by 2040. The production of single-use plastic alone emits more greenhouse gases than the entire United Kingdom does. Microbeads of plastic have been found in human blood, lungs, liver, kidneys and spleen, and have made their way through the placenta reaching the developing baby. What is the impact on our health of the 3,200 potentially harmful chemicals in plastics?
Getting closer to an agreement
Last March, governments finally began calling for an end to the practice, resolving to put an end to plastic pollution at a meeting of the United Nations Environment Program (UNEP) and calling for a series of negotiation meetings for a possible treaty on the issue. In turn, there was a perhaps groundbreaking meeting in Paris this month, which became the second such "plastic summit." Three more rounds of talks are scheduled before the end of next year. The UN says an agreement could reduce plastic production by 80 percent by 2040.
Will such an agreement ultimately be reached? It has several important advantages, such as being supported by a concerned public. Also, solving the "plastic problem" does not require the invention of any new technology. After all, UNEP claims that an 80 percent reduction can be achieved using practices that have been proven to date.

- These include simply eliminating many unnecessary single-use plastic containers, ensuring reuse and replacing many plastic uses with more sustainable biodegradable materials. Governments can also discourage the production of new plastics by taxing them and removing subsidies to the industry - Geoffrey Lean writes in the Guardian.
Who supports and who doesn't?
Strong business support is also very important. The 100-member Business Coalition for a Global Plastics Treaty, which includes such giant plastics users as Unilever and Coca-Cola, is pushing for tough regulatory measures. In turn, the coalition of countries supporting the initiative includes all G7 countries, except Italy and the US. Importantly, Japan, which has so far opposed a strong treaty, recently changed its mind and joined the coalition.
Unfortunately, strong and decisive opposition to radical measures is being made by plastic-producing countries, including China, India and the US. 99 percent of plastics are made from fossil fuels, hence this industry is also determined to increase its production, in order to offset what it loses to the introduction of clean energy sources.
For the problem to be finally resolved, three major sources of contention must be eliminated. Most countries want binding global rules, while their opponents insist on voluntarism. Most countries want to limit the production of plastics and ban hazardous substances, while manufacturers focus on recycling what has been produced. Finally - most want decisions to be made by vote, while many opponents want to retain veto power. The issue halted substantive talks in Paris for two days and remains unresolved. And on top of all this, there remains the always thorny issue of who will pay for all these planned changes?