News of the POLECO 2021 fair
New products are the biggest attraction for trade fair visitors. This year, they will present their new products, among others UNTHA Polska, HSM Polska, Eko MiLPAP and ARBENA.
Shelterall
ARBENA
The 15-meter-wide Shelterall hall is the latest offer from Arbena, a distributor of French Richel Group products. The supporting frame is made of single oval profiles, and the cover is a waterproof membrane made of PVC coated fiber.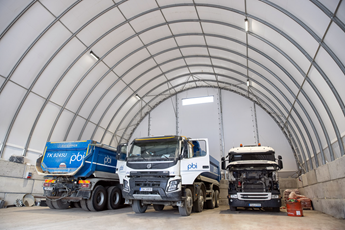 VCL1100
Eko MiLPAP
The VCL1100 is a development of the VC1100 with the added function of raising a floor during operation of pressing a waste in a container 900-1100l.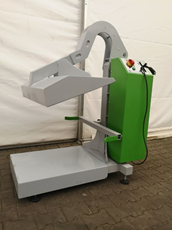 HSM V-Press 860 TimeSave vertical baling press
HSM Polska Sp. z o.o.
The HSM V-Press 860 TimeSave baler is equipped with a hydraulic lifting/tilting device, so that loading material from a collection cart only takes a few seconds. You save time - a lot of time!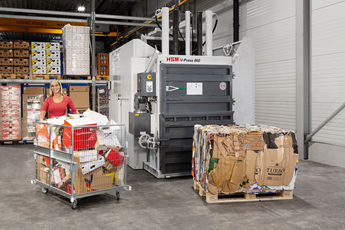 ZR mobil-e
UNTHA Polska Sp. z o.o.
The ZR mobil-e represents a revolutionary machine concept in mobile shredding. It utilises the many advantages of the electromechanical drive without having to forego the benefits of a mobile machine. This guarantees you maximum economic efficiency.