"Nature and Culture" - we invite you to the conference
The Zakłady Kórnickie Foundation together with the University of Life Sciences in Poznań invite you to the National Conference "Nature and Culture", which will be held on October 20, 2022 during the POLECO Fair.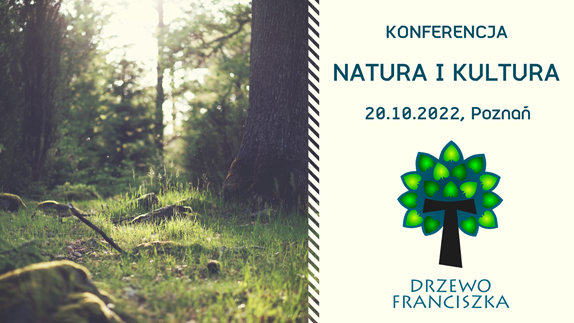 Conference "Nature and Culture"
20/10/2022, pavilion 7
During this conference, cultural inspirations for pro-ecological attitudes as well as environmental inspirations for culture will be shown. The juxtaposition of these two areas will facilitate the understanding of the complex human-nature relationships that manifest themselves in both the use of the natural environment and the need to protect it.
The conference will feature authors engaged in scientific research and promotion of the relationship between nature and culture and their mutual relations:
- prof. dr hab. Kazimierz Rykowski, Forest Research Institute in Sękocin, will talk about the forest as a place of confrontation between nature and culture;
- Father Stanisław Jaromi, OFMConv., chairman of the Ecological Movement of St. Francis of Assisi (REFA) will present the Franciscan philosophy of respect for nature - a challenge to contemporary ecology;
- prof. UMK dr hab. Arkadiusz Wagner, Nicolaus Copernicus University in Toruń, will talk about nature as a source of inspiration in iconography;
- priest prof. dr hab. Tomasz Nawracała, AMU Faculty of Theology will present a theological view on the value of the forest;
- prof. UMK dr hab. Jarosław Dumanowski, Nicolaus Copernicus University in Toruń will present Old Polish cuisine as an example of being close to nature;
The conference is an element of the Francis Tree Program, implemented by our Foundation throughout Poland, whose aim is to shape intergenerational sensitivity to environmental protection issues and respect for the Earth. As part of the Program, we organize a competition for the implementation of school environmental protection projects, a film competition for youth from secondary schools, we publish a nationwide biennial "Magazyn Tree Franciszka" (www.drzewofranciszka.pl/magazyn), we organize conferences, speeches and debates.
The conference takes place under the scientific supervision of prof. Dariusz J. Gwiazdowicz from the University of Life Sciences.
The conference was held under the patronage of prof. dr hab. Krzysztof Szoszkiewicz, Rector of the University of Life Sciences in Poznań.
* The organizers reserve the right to change the program.