The Gold Medal is one of the most recognizable awards on the Polish market, which, after a thorough assessment of experts, is awarded innovative products of the highest quality. Every year, the exhibitors submit over 500 products to the competition for the Gold Medal of the Grupa MTP.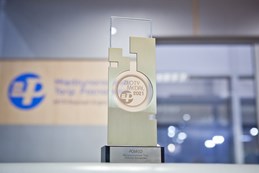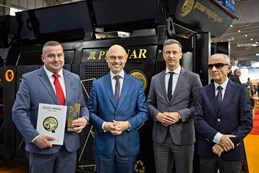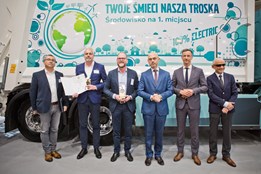 However, only those of them that meet the statutory criteria and gain positive recommendations from a professional jury receive this prestigious award. The Competition Jury, composed of outstanding specialists representing relevant fields of economic life, is looking for modern, innovative products and products based on top-class technologies. The MTP Gold Medal is thus a confirmation of product excellence and, as a consequence, an element of its promotion on the market.
By becoming an exhibitor of the POLECO fair, you can apply to participate in the MTP Gold Medal competition, your products. Remember, however, that they must meet certain conditions:
should be innovative and unique in its class,

made of excellent quality materials and manufactured based on top-class technologies

it must also meet a number of additional criteria assigned to a given industry.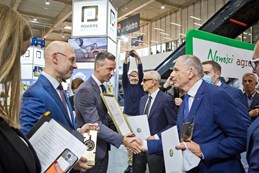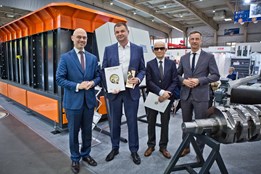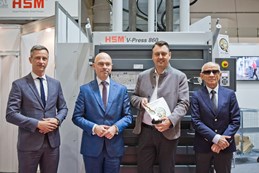 GOLD MEDAL CONSUMERS' CHOICE
The verdict of the Jury and the granting of Gold Medals to the winning products are followed by the next stage of the competition. Since the beginning of 2012, the representatives of the industry and consumers, in a separate competition called "Gold Medal – Consumers' Choice", cast their votes for the best product at the fair.
More about the MTP Gold Medal competition can be found at www.zlotymedal.com/en/
NOTE! The MTP Gold Medal competition application form is available in the Exhibitor's Zone>>>.
GOLD BENEFITS PACKAGE!
Each laureate of the competition will receive the MEDALIST PACKAGE comprised of a whole range of promotional services including:
the prestigious statuette of the Gold Medal

the right to label the awarded product with the Gold Medal logotype

the logotype and the sign book – to be used for the marketing campaign of the laureate

a template of an advertisement promoting the laureate

an A4 stand featured with the Gold Medal logo

information about winning the Gold Medal published in the media

a list of the awarded products published on the MTP's websites

materials promoting the product published on the website, zlotymedal.mtp.pl

designation of the Gold Medal laureates in the materials dedicated for visitors

photos from the award gala

a promotional movie from the Award Gala
More information about the competition can be found at www.zlotymedal.com.